6 Ways to Better Showcase Your Technologies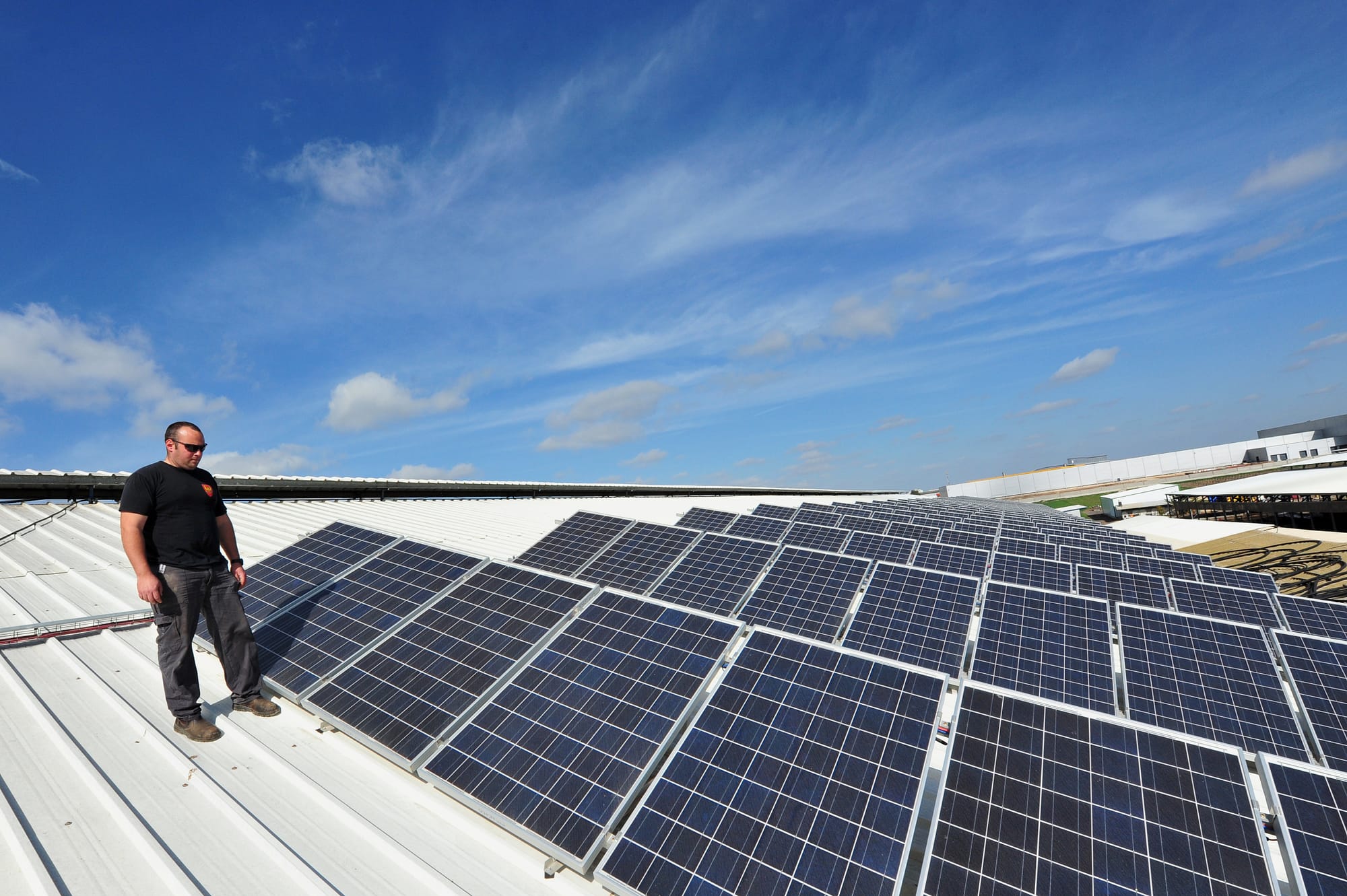 By Ziyan Zhang, Inteum Company
With thousands of cutting edge innovations ready for partnership introduced every year, how do your innovations stand out from the crowd? Regardless of the state of your current technology showcase, there are several things you can do to present your technologies in a powerful and engaging manner. Since your goal is to attract licensees and partnerships, here are some ways in which you can best showcase your technologies.
Videos
One of the best ways to present a technology is through a short 1-2 minute video. Here is an excellent example of a video from the NASA Technology Transfer Program, which presents the technology with an interview. Video allows you to include much more information on the page than would otherwise be possible with text and images. It can add depth to your technologies, and impress upon your potential licensees that you're accessible and ready to work with them.
Images
For most institutions, the resources required for video production are beyond reach. The next best thing—images—can often reflect the key benefits of the technology much more efficiently than text. Images also attract more attention from technology scouts. Below is an example of a new cement material with an image of a building illustrating the potential application.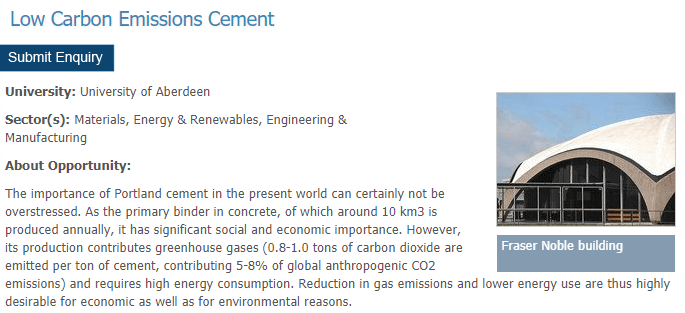 Content
When it comes to content to showcase your technologies, the more details the merrier. A basic technology description should at least include the following sections:
Technology description: a narrative description of what the technology is, how it works and what it does.

Key benefit: the key benefit that this technology can bring to the status quo.

Potential applications: scenarios that this technology can be utilized.

Current state of development: whether this technology is in academic research, prototyping, pilot scale, commercial or other stages.

Current IP status: type of IP protection, countries where the IP protection is filed, status of the filing and identification numbers of the IP protection.
This is an example of a technology description that provides comprehensive information for the reader to consider the next step:
http://jhu.technologypublisher.com/techcase/C14757
Browse and Search
When you have more than one page of technologies to display, allowing your visitors to conveniently browse, search and filter becomes important.
Browse: list your technologies in categories and subcategories. The visitors can click into one category and see all the technologies within that category. One technology may belong to multiple categories.
Search: Your technology showcase page should allow visitors to search by keywords in title, content, or the tags in the technology description. For large technology portfolio, an enhanced search engine such as Algolia helps increase the speed significantly.
Filter: It is helpful to allow users to further filter a list of technologies by parameters such as disclosure date, inventor name or subcategory.
Inteum's technology publishing function Technology Publisher offers all the above functions as standard features. Here are some examples of universities using Technology Publisher:
http://jhu.technologypublisher.com/
http://wsu.technologypublisher.com/
Bigger Stage
Technology commercialization is highly specialized. In most cases, there are only a handful of companies that may be a good fit for a particular technology. The more places you showcase your technologies, the better your chances are of reaching your intended audience. Therefore, your technology showcase website should support syndication. Inteum Technology Publisher allows users to syndicate their technologies to commercial platforms like the iBridge Network. Once set up, whenever there is an update to the technology, the update will be syndicated to all platforms automatically.
Interaction with Visitors
Simply posting technologies online and waiting for the right person to find them is a passive approach. To take a more active approach, you could pay for a service  such as In-Part, partly outsourcing the business development arm of your office to match up potential licensees with your technologies.
Another way to improve your website engagement is to offer a way for your visitors to subscribe and receive alerts when new technologies are posted matching their interests. This extends the interaction well beyond their initial website visit.
Inteum's Technology Publisher supports all of the functions above. It is a standard component of the Inteum software. To learn more about our product offering, contact us: info@inteum.com.
The Inteum Solution
Get started with the most comprehensive software designed to manage your intellectual property commercialization