Inventor Portal
Give your inventors the ability to submit, sign and complete their invention disclosures via a web portal integrated with Minuet. 
*NEW* Inventor Portal Single Page
Your inventors can now make disclosures
and

request agreements directly from a unified Inventor Portal.
Improve your process
Use the portal to speed up and streamline your invention disclosures.
Inventors start the disclosure process
The system automatically creates a disclosure record
TTO staff review and communicate with inventors via the portal
Subscribers to the disclosure receive notifications and can view or take action on the record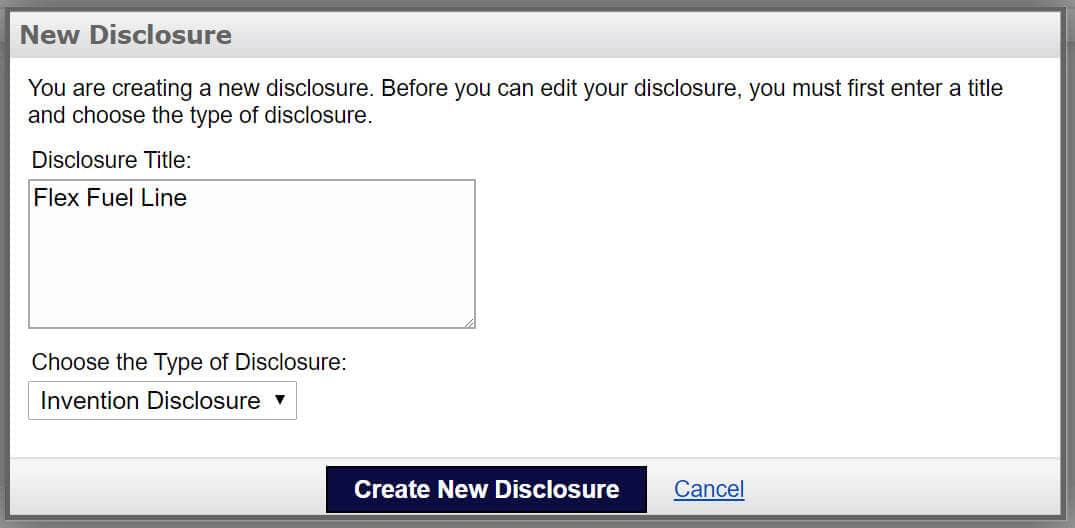 Capture critical information
Invention disclosure information is captured in Minuet records, saving you time.
Key questions, dates, descriptions and details
Important customer contact information
Patent and product information
Related agreements, documents and remarks
Grants and funding, interests, and marketing targets
Customize your Portal experience
From digital signatures to templates and layouts, you can customize every part of your Inventor Portal site.
Stop the back and forth emails. Customize your notifications and communicate exclusively on the portal.
Use your institution's official branding
Customize your language, date settings and signup forms
Create multiple disclosure types and templates
Customize your site layout (header, footer, custom stylesheet and logo)
Add and modify download templates
Tailor your email notifications to your inventors, portal administrators and subscribers
Grant users restricted access with custom security groups
Change any content labels with the advanced editor
Integrate your Portal with your DocuSign Account
Leverage the power of DocuSign's digital signature technology to sign your invention disclosures.
Minuet Subscribers
Learn how to connect your DocuSign account and start using your digital signatures today.