The Inteum community is ever-growing: we reach across borders and into new markets annually. Our community support is a critical building block of our foundation and a key factor in our development. We strive to give back to our community and have several philanthropic projects to support our efforts.
We regularly donate a percentage of our income to Medecins Sans Frontiers (Doctors Without Borders). Founded in 1971, MSF is an international humanitarian organization that gives emergency medical aid to people affected by war, natural disaster, and more.  For more information about MSF, please visit their website.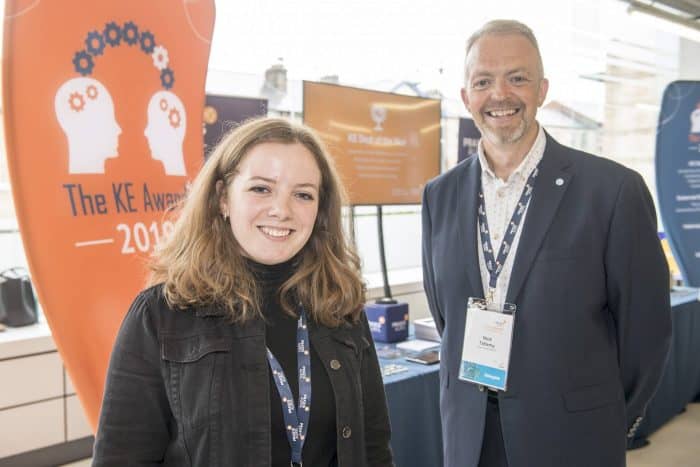 2019 PraxisAuril scholarship recipient Rachel Davies (left) with Inteum Account Manager, Nick Tallamy (right).
We also have pioneered a scholarship program for professionals new to the industry to attend the various technology transfer annual conferences around the world. This includes: Association of University Technology Managers (AUTM) regional conferences; the Alliance for Commercialization of Canadian Technologies (ACCT) Annual Meeting and the Association of European Science & Technology Transfer Professionals (ASTP) Annual Conference; the PraxisAuril annual conference; and the Knowledge Commercialisation Australia (KCA) conference.
For more information about our scholarship program, including eligibility requirements, you can visit our scholarship page or you can contact our administrator, Ruth Benson.
This is a tradition we have upheld for several years and will continue to do in the years to come. We welcome feedback on your experience if you were a scholarship recipient.
For more information, or if you have any questions about either of these programs, please contact us.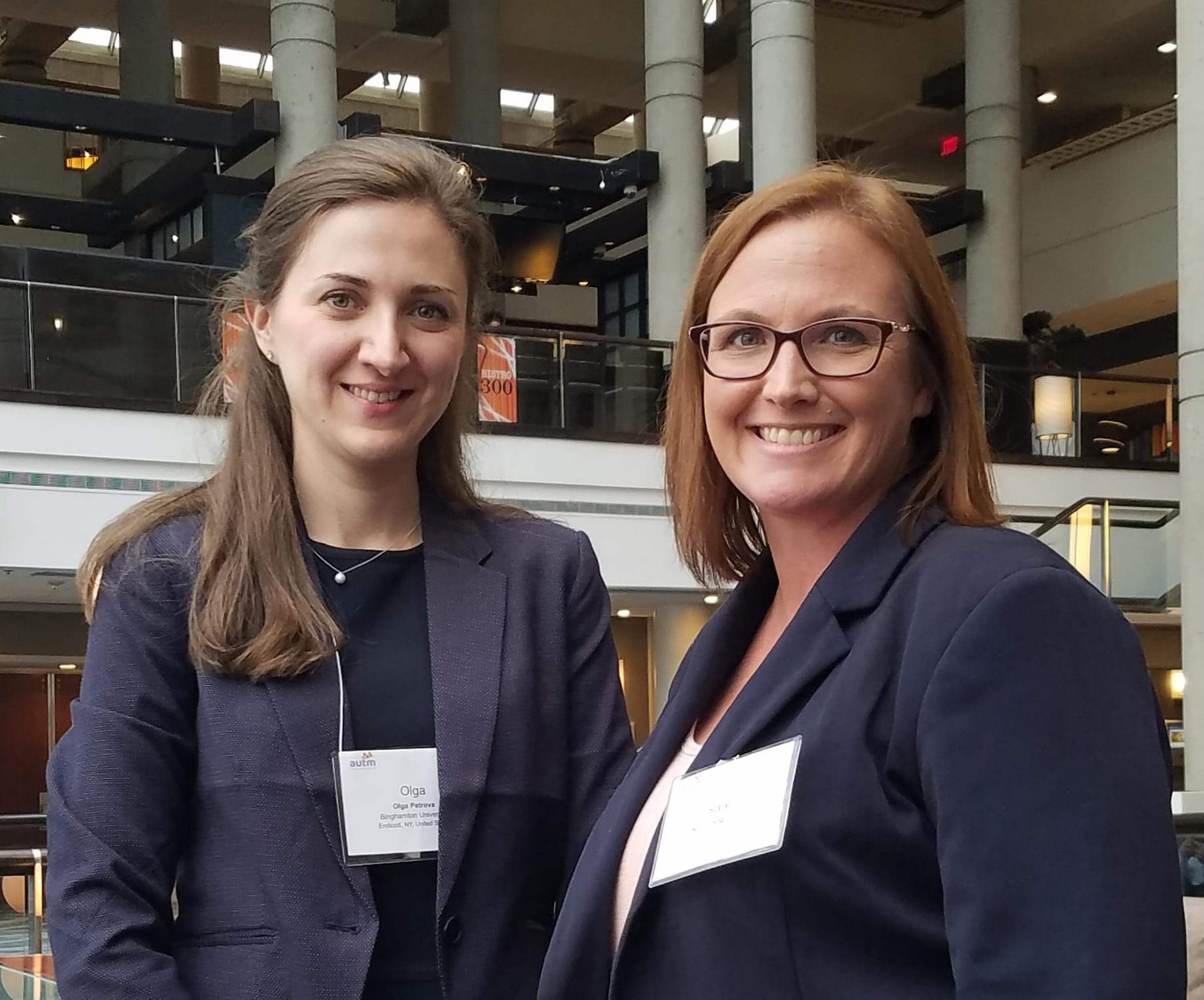 2018 AUTM Eastern Region Meeting scholarship recipient Olga E Petrova (left) with Inteum Account Manager Karen Boghossian (right).
2018 KCA Inteum scholarship recipient Dr. David Woollard (right) with Inteum CEO Rob Sloman (left).
Alliance for Commercialization of Canadian Technologies (ACCT)
Annual Meeting and the Association of European Science & Technology Transfer Professionals (ASTP)
Association of University Technology Managers (AUTM)
Knowledge Commercialisation Australia (KCA)