Inteum Stories
Success stories about real people. How they have shaped Inteum and how Inteum has influenced them.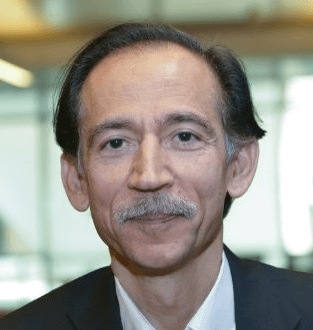 Sohail Malik
Former Director, Technology Transfer and Chief Licensing Officer at King Abdullah University of Science and Technology (KAUST)
Dr. Sohail Malik has over 20 years of multidimensional management experience in the areas of research and development and intellectual property management. His wealth of experience includes new business ventures, technology commercialization and economic development.  Dr. Malik served as Director of Technology Transfer and Innovation at King Abdullah University of Science and Technology. Prior to that, he held two senior positions at the University of Georgia: Director of Business Development and the Director and Chief Licensing Officer of their Technology Commercialization Office. It is one of the most successful technology transfer and licensing program in the United States.
Experience with the Inteum product and company
I first encountered Inteum when I moved to the technology transfer office at the University of Georgia in 2004. They were already using Inteum. My first impression with Inteum was that it is user friendly. Team members, new hires and interns all found it easy to learn and use on daily basis. Data entry and navigation process was quick and efficient.
I started  as a technology manager and eventually rose to the leadership position. Throughout the years, it became clear to me that the biggest value of Inteum is its customer service. Inteum is ready to listen and assist its customers when needed. Inteum's customer friendly support and service are exemplary for others to follow. They make themselves available and work with their customers to improve the product. Many may not appreciate the extent to which they can use the system. Inteum offers a lot of features and functionalities which need to be explored fully to appreciate the effectiveness of the system. Inteum team could do bit more to proactively engage its customers to communicate benefits and available tools of the system.
Inteum's contribution to University of Georgia's success
A good database plays an important role in overall success of a tech transfer office and UGA was no exception. During my tenure at UGA, Inteum certainly played a vital role in a successful technology commercialization management program. Many offices have dedicated individuals working on entering many aspects of tech transfer office's daily activities. All licensing managers keep their cases updated in the system on daily basis. However, the role of a dedicated person to manage and keep an eye on regular updates is important and improves efficiency of the office by reducing time that managers might spend. Some examples are attorneys correspondence, royalty received, entry of certain dates etc. All of the tech transfer activities and patent updates are entered in the system in timely manner to keep it fully updated. We at UGA had a full-time employee dedicated to data management including data entry and monitoring to ensure the quality and diligence process.
Experience with other systems
Besides Inteum, I have used two other database management systems. Based on my personal experience, Inteum is  superior for two reasons: (1) the system is  easy to use (entering and retrieving information), providing accurate information in timely manner, and  (2) customer service is excellent, which is very important.
Shift in trend in technology transfer management in the digital era
The biggest challenge every technology transfer office is facing today is how to license and commercialize technologies faster. Most technology managers handle 100-150 cases in their portfolio. It is difficult for them to effectively market and license all cases. An integrated system that not only assists in managing internal database but which can also help in connecting with potential licensees and commercial partners would be tremendously helpful for tech transfer offices.
Expectations for Inteum product and company in the next 5 years
I would like to see Inteum on the cutting edge of technology and meeting customers' needs. There was a time when Inteum fell behind on the web based technology and I believe Inteum lost some customers to its competitors. I hope Inteum learns from that experience and keeps in constant touch with its customers to improve its product on a more regular basis.