Inteum Company News
Stay up to date on all of our latest news and events.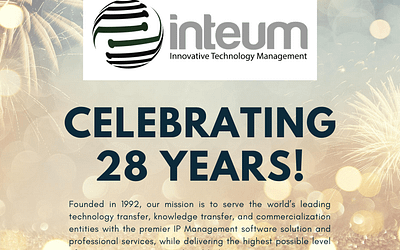 September 2020 marks our 28th year of serving the technology transfer community with our class-leading IP management solution. We have come a long way, starting in 1992 with a FoxPro DOS based system, D.E.A.L.S. Db, to now in 2020 offering Minuet™, Analytics for...
Subscribe to get the latest news & updates
Sign up and receive the latest news and events from Inteum Company delivered right to your inbox.