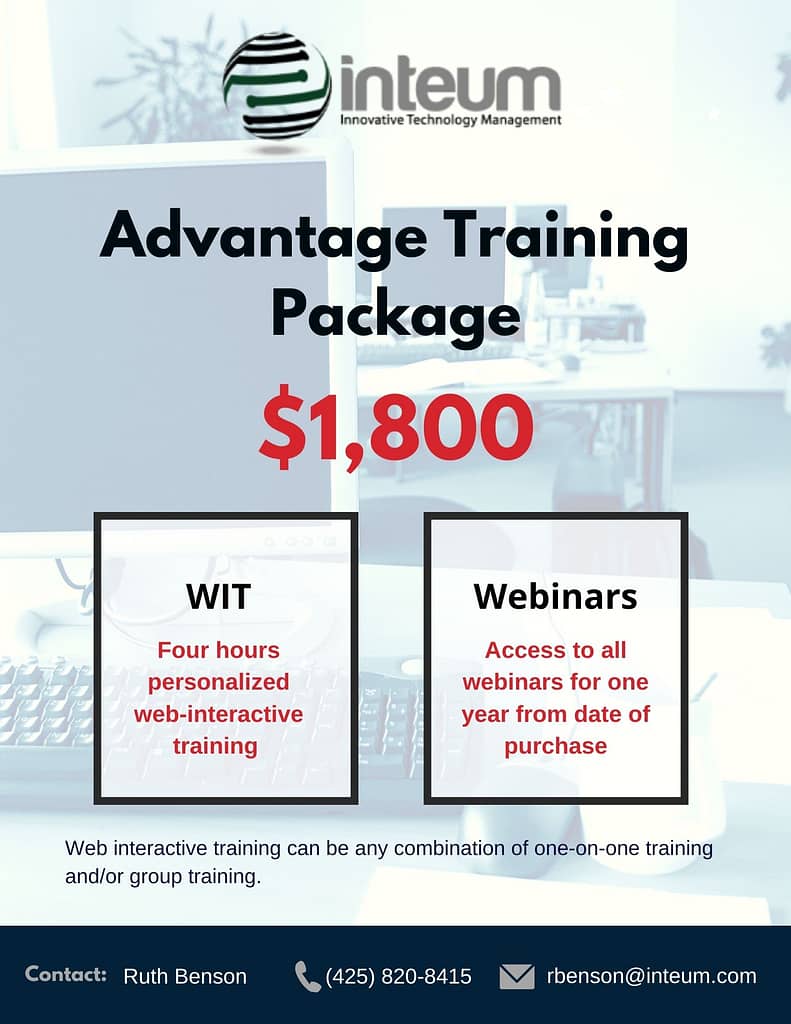 We are offering the Inteum Advantage Training Package for only $1,800.
The package includes four hours of our Web Interactive Training (WIT) where you, your colleagues, or anyone at your organization receives personalized training from your account manager. WIT is a great way to bring you and your team up to speed on any module or process in Minuet. For example, teach your finance team all the new ways Minuet can help you organize revenue and costs. Or get training in the new Analytics dashboards and see how we've changed and improved their flexibility and accessibility. Or even just give your researchers some extra familiarity with their new software.
In addition, when you sign up for our Advantage Package, your organization will receive unlimited webinars for one year.
If you have questions, please contact Ruth Benson, rbenson@inteum.com or your account manager.